Snakes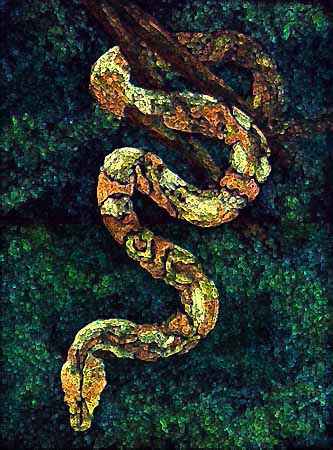 Yellow Snake - originally a pastel drawing by Susan Baylies.
She gave it that glass bead look in Adobe Photoshop.

This design symbolizes the mystery of change and rebirth. The moon
wanes but always returns and the snake sheds but comes back renewed.
Original design from pastel by Susan Baylies.