We'Moon Datebook 2023 $22.95
We'Moon: Gaia Rhythms for Womyn
5.5" x 8" ringbound
This 240 page datebook features creative work by women from around the world, celebrating earth-based spirituality. Great for daily inspiration. It has complete lunar phase and astrological information, including a copy of my LPC towards the back pages. At the beginning of each astrological sign there is an article that tells the "Year at a Glance" astrological influences that affect people born under that sign.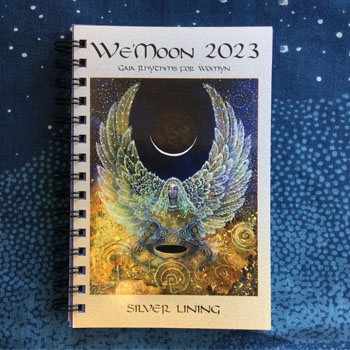 We'Moon on the Wall 2023 Calendar $17.95
12" x 12"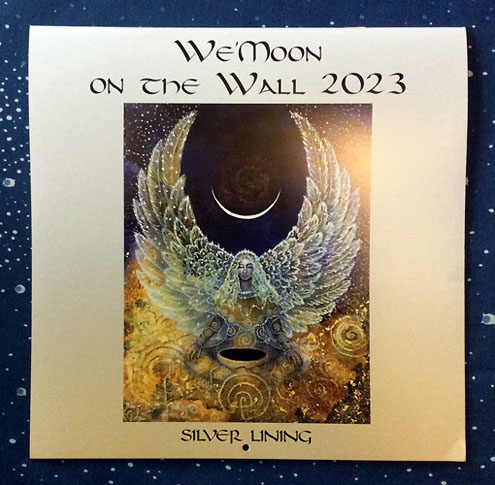 A beautiful full-sized wall calendar in full color, featuring inspired art and writing from We'Moon 2023 Datebook. Complete with key astrological information, interpretive articles, lunar phases and signs.
We'Moon on the Wall 2023 opens to 12" x 24"