Snake and Snake Originals
Designed by Susan Baylies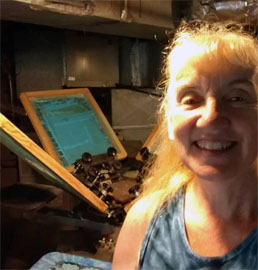 I'm done with tie-dyeing and printing tees. I still have stock in a few designs, but my last Goddesses Dancing have sold out. The end of an era!
I will still be carrying tees made by The Mountain, as well as jewelry and all of my cards and posters.
Thank You to all of my customers who have appreciated my t-shirts for literally dozens of years!