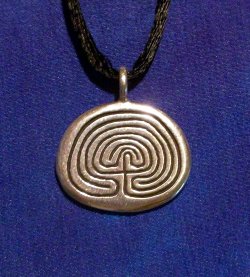 Labyrinth Pendant
This classical 7-circuit pattern is the most widely found labyrinth design in the world, and over 5000 years old.

pendant width: 3/4" inch (2 cm) $28.00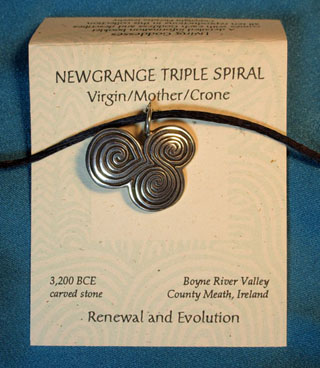 Newgrange Triple Spiral
This image was first carved in stone inside a neolithic mound and passage tomb, built in Ireland 5,200 years ago. It is older than Stonehenge and the pyramids of Egypt.