Snake and Snake Originals
Designed by Susan Baylies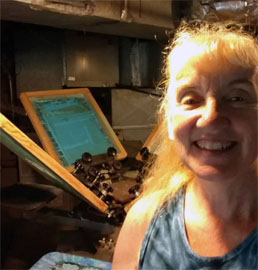 Well, I'm about ready to stop tie-dyeing and printing tees. I did one last print run of all of the designs I still make. The only one of my own designs that I might still be doing next year is the Winter Tree design.
I plan to continue selling some tees made by The Mountain, as well as jewelry and all of my cards and posters.
Thank You to all of my customers who have appreciated my t-shirts for literally dozens of years!