The Goddess Grace Video

DVD format $16.95

Goddess Grace is a half hour exercise routine which weaves together movements from yoga, bellydance, and other dance forms in a continuously flowing Tai Chi-like format. The 26 movements develop strength and flexibility while toning and stretching the full body. The exercises are coordinated with spoken affirmations of goddesses from around the world in alpha- betical order from Athena to Zoe. The empowering original affirmations add to the whole body/mind/spirit experience.

This method is the creation of Mariel, a dancer and massage therapist of Durham, NC. In the first half-hour, she demonstrates the entire routine. Then over 50 women of many ages and sizes appear as Goddesses in natural settings doing the exercises and bringing the affirmations to life. Next, Mariel breaks down each of the postures so they can be easily learned. There is an emphasis on doing only as much as your body needs, with alternate movements suggested if the full stretch is too much. Full length: 2 hours.
- remastered from original for better sound quality and added search menu features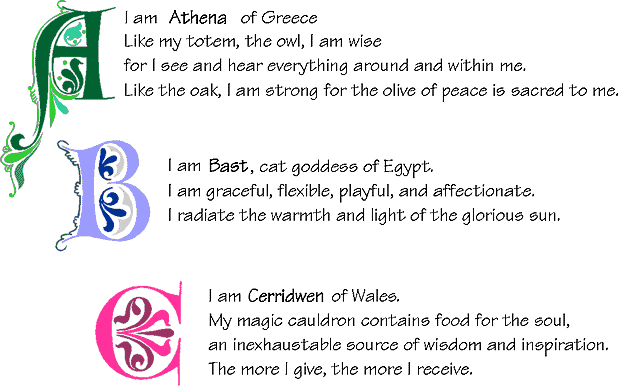 All the Affirmations from A to Z