2022 Lunar Phase Card
8 1/2 x 11" when unfolded, this is a handy chart which shows every day's lunar phase, solstices, equinoxes, eclipses, and the moon's astrological signs. Envelopes included when ordering more than 2 cards. Earlier years available.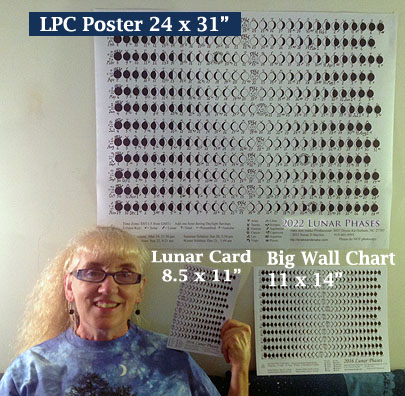 Lunar Phase Poster
poster dimensions: 24 x 31 inches (61 x 80 cm)
$9.50 + shipping, sent in a mailing tube.
LPC Wall Chart
The medium size flat version of the LPC.
11 x 14" inches $6.75 + shipping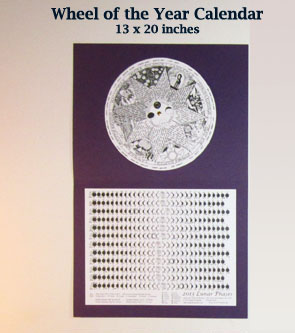 Wheel of the Year Calendar
purple, green, or blue background
current year's lunar card mounted below wheel